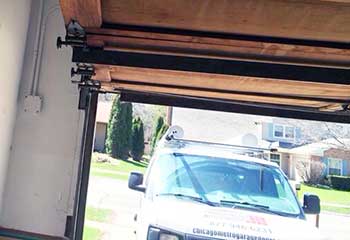 Garage Door Off Track
Customer Issue: After accidentally bumping his garage door with his car, Mr. Bass found that his garage door wouldn't close all the way.
Our Solution: An inspection of Mr. Bass' system by our technicians found that his garage door had been knocked off of its track. We disconnected the opener to avoid any movement, as well as clamped it. Our experts then opened the track and slipped the rollers back inside. Afterward, we tested the door's movement to assure full functionality had been achieved.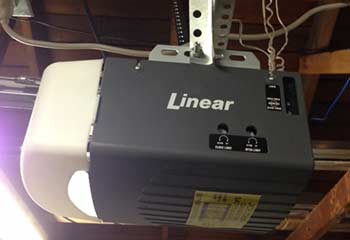 Garage Door Opener Replacement
Customer Issue: Ms. Carter's current garage door opener had grown quite old, and with that, started breaking down more often.
Our Solution: Our professionals felt the best choice would be to replace Ms. Carter's garage door with a new one, rather than continue dealing with one that malfunctioned frequently. Ms. Carter felt that a Linear LDO50 model would be perfect for its consistent performance, and affordability. Once the old opener had been removed, we connected the new Linear model and carefully set up the sensors.