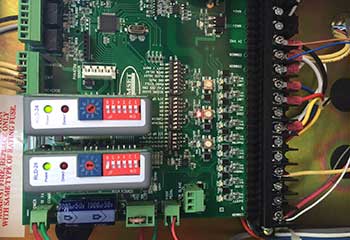 Garage Door Opener Repair
Customer Issue: Mr. Massey grew concerned that his belongings in his garage were at risk, due to his garage door sometimes not closing properly.
Our Solution: After checking Mr. Massey's overall garage door system, we focused on his Craftsman model 54930 garage door opener and brought it down for inspection. Our experts found upon opening it up that the circuit board hadn't been working correctly. We replaced it, before reinstalling the opener overhead to test it and confirm the door opened and closed reliably.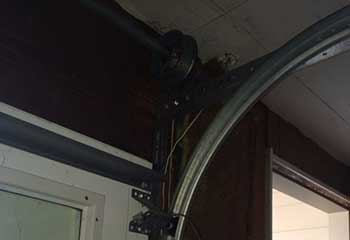 Track Replacement
Customer Issue: Lately Mr. Jimenez felt that his garage door seemed to have trouble moving as easily up and down as before.
Our Solution: Due to the issue most likely resulting from problems with the tracks or rollers, we inspected these parts first. Our professionals determined that one of the tracks had, in fact, sustained damage that had been causing the trouble. We disconnected the opener, as well as the springs and cable after releasing the tension, to bring the garage door down off the tracks. Our team then replaced the broken one.