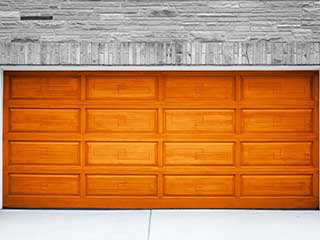 An automatic garage door is one of the best presents a Minneapolis, MN, homeowner can get for themselves. These systems provide the best possible home and car security, and can you can control them with the click of a button. Garage doors, openers, springs, and all other components and accessories are available right here today and more affordable than ever before!
Convenient And Cheap Garage Door Installation
Garage Door Repair Minneapolis offers immense variety. With an inventory of components from LiftMaster, Clopay, Raynor, and many other trusted manufacturers. Looking for aluminum garage doors? No problem. Double-bulkheads with alternating synthetic and steel layers? Sure thing. Old fashioned wood garage doors, or faux-wooden ones? These are all available options. You can also gate garage door openers with remote controls of all types. Wi-Fi controls, HomeLink connections, remote handsets, and even voice commands to Alexa/Google Home/other virtual smart home assistants. All available alongside experienced and professional installation services, anywhere within city limits.
Which Garage Door Is Best?
Everyone has different needs and preferences for their garage door. For that reason, there's no single best door that beats all others. Steel, aluminum, vinyl, and all other types of garage doors have their pros and cons. If you're most worried about accidents, impacts, and attempted break-ins, steel or wood might be the best options. However, if water damage is a concern, they won't last long at all, and you'd be better off with aluminum or polymer. Heavier doors need stronger and more expensive opener motors; if your garage entrance is wide, or you have a limited budget, you also need to think about weight.
Garage Door Opener Installation
There are hundreds of garage door opener models on the market, and companies like Genie, Chamberlain, and LiftMaster put out new ones every year. Choosing which garage door opener is best for you means thinking about several factors. If you have a detached garage or aren't bothered by noise, a screw-drive system is the best option. If quietness and power are worth the investment, consider a belt drive opener. Wall mounted openers are compact and efficient, and chain drives are highly affordable. Our installation service includes providing garage door opener brackets for proper attachment and programming your new garage door opener with remote, HomeLink, or wall console controls.
Garage Door Springs Installation And Repair
Learning how to install garage door springs is one of the most difficult tasks for a garage door technician, and for good reason. Garage door springs are dangerous hardware, especially if they break or come loose. Depending on the type of opener you chose, your garage door may be better off with extension springs on cabals, or spindle-mounted torsion springs. Whichever type of springs your garage door uses, you'll want them checked on at least once or twice a year. Garage door springs are something for professionals to handle!
Garage Doors Near Minneapolis
Need a helping hand? Then give us a call any day of the week. The Garage Door Repair Minneapolis offers same day response services to all nearby areas. If you want a free estimate on garage door installation services (including door panels price+labor) or need urgent repairs, we're the team to call.