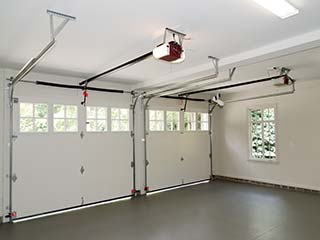 Every time you run into some trouble with the garage door, you want a quick fix that won't waste your time. Broken springs and openers often prove to be the most complex issue that Minneapolis garage door owners will face. And for good reasons. These devices can be complicated to repair, and may even present some dangers if you try to fix them without proper experience and skills. For those reasons, we provide the fastest garage door repair services nearby, offering the quickest and cheapest solutions every weekday and weekend.
Broke a Garage Door Spring?
Hey, it happens. The springs on your garage door go through a lot of wear every year, so there eventually will come a time when they'll suddenly break. It's good practice to have the garage door springs replaced before they break, so as to save yourself the hassle and potential dangers. Nevertheless, it's not always obvious when a breakage will occur, so inevitably you'll sometimes need quick help. With the professional Minneapolis garage door spring replacement service technicians we employ, you don't need to worry about such unexpected accidents. We offer same-day broken spring repairs every single day, ensuring you always get the fastest solution for your needs.
LiftMaster Opener Repairs and Troubleshooting
Since they're the main mechanism that controls and operates the garage door, openers need careful attention when things break down. LiftMaster garage door opener troubleshooting is often more requested than for models from brands like Chamberlain and Genie. LiftMaster openers have special troubleshooting methods which can make them easier to operate. But when repairs are needed, troubleshooting your LiftMaster garage door opener may not be sufficient. To have broken chains replaced, motor gears repairs and even new logic boards installed, let our Minneapolis opener repair technicians take over. We can save you time, effort, and money with quick troubleshooting and repairs applied on the spot.
Garage Door Repair Services – Best Near Minneapolis
Whether it's one of the examples we mentioned above or some other problem with the mechanism or garage door parts, we can help. The professionals at Garage Door Repair Minneapolis know how to fix tracks, panels, broken cables off the drum, and all sorts of other scenarios and malfunctions you might experience. Always know you've got someone to call when you need quick garage door repairs from the nearest technicians. Get in touch with us anytime for emergency repairs and more!