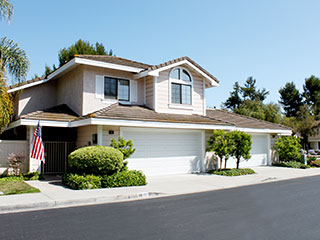 Your garage door can get damaged when there is a severe storm. In order to protect your home and your family, call us today and we can assist you in repairing the damage. We provide the best repair services in the city.
Impeccable Opener Repairs
If the opener of your garage door has stopped functioning properly, you do not have to worry at all. Just call Garage Door Repair Minneapolis and book an appointment with us. Our team of professional experts can handle any kind of garage door opener issues and will arrive at your home instantly. If you want to replace your opener, our company has a wide collection to choose from.
Outstanding Roller Repair and Replacement
If you got a broken garage door roller, no worries at all. Our company has dealt with all kinds of roller issues. Rollers are one of the most important component of a garage door and if they stop working, it is essential to get them fixed immediately. Replacing rollers and hinges with new ones is a task that should better be left to the experts. Our technicians have years of experience in this field and they can repair or replace the roller effortlessly.
Optimum panel Replacement
Say you are exiting the garage and the vehicle accidentally crashes with the panel. It is essential for you to fix it right away because if a broken panel is not fixed immediately it might affect other components of your garage door. Our company replaces panels at an affordable cost. We can handle any kind of garage door repair problem. To book our services, all you need to do is pick up your phone and schedule an appointment with us. We guarantee you the best customer service possible.
Additional Information You Can Use
Garage door roller popped out. What do I do?
The only way to replace a roller without damaging the tracks is by removing the garage door itself. This task takes a lot of heavy lifting, and some technical expertise. If you can't provide both of those things yourself, you should call a professional garage door repair company. Some people might tell you that you can just bend the tracks open and replace the roller without moving the door, but this is not advised. Bending your tracks is going to damage them, and lead to much bigger problems in the future. With roller replacement, the hard way is the only good way.
My garage door won't open all the way. How come?
If the garage door rises with jerky motions until stopping, lists to one side, or makes strange noises, you have a hardware problem. There could be a jam in the drive, tracks, or hinges, or the springs or motor could be defective. If the door behaves as usual before coming to an early stop, then it's probably a calibration issue. In this case, resetting the opener and calibrating its travel and lift settings should resolve the issue.
Why is my garage door reversing?
A reversing garage door can be caused by safety sensor blockage, stuck controls, or opener malfunctions. If the LED lights on your sensors are off, red, or blinking, then the sensors need cleaning or realignment. You can test your controls by turning off the remote and all console in turn and trying to use the door with the opposite control system. If it isn't the sensors or the controls, then you may need a new logic board for your opener.
We also offer the following services:
Liftmaster Chain Drive Lubrication
Screw Drive Opener Replacement
Galvanized Torsion Spring Installation
Broken Garage Door Track Repair