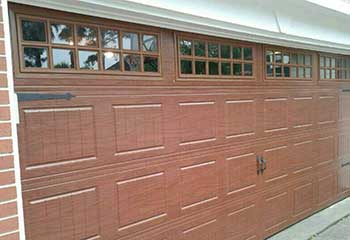 Garage Door Replacement
Customer Issue: Ms. Parks had been struggling to sell her home, and felt that her shabby garage doors may be part of the problem.
Our Solution: Out of the various styles that we showed Ms. Parks, she picked the Windsor SteelWood line of garage doors. She adored the WalnutWood color with the Model 735 doors for their insulation. Our experts disconnected the original doors and removed them to make room for the new ones. After the cables and springs were safely installed, we checked the balance and tension.
Martha Parks
- Coon Rapids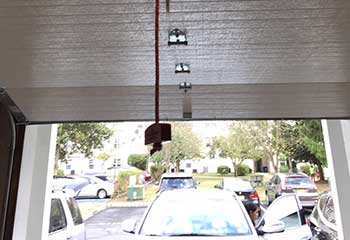 Track Replacement
Customer Issue: Mr. Dunn felt there might be something wrong with his garage door tracks or rollers, due to his door starting to slow significantly.
Our Solution: Mr. Dunn had been correct in his assessment, as our team found that one of his garage door tracks had gotten warped from age and strain. We released the tension in the springs to disconnect them, and the cable, so the door could be taken down. Our technicians then unbolted the damaged track and replaced it with a new one.
Clinton Dunn
- Coon Rapids